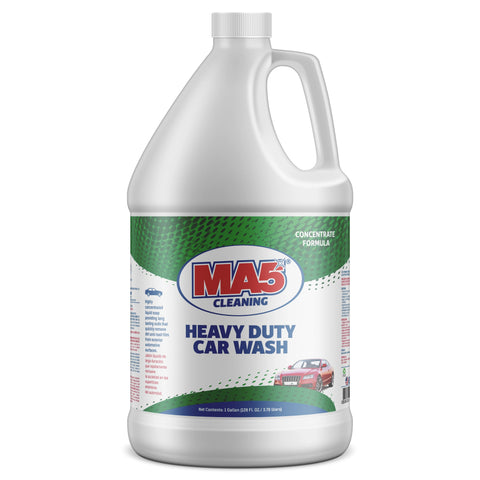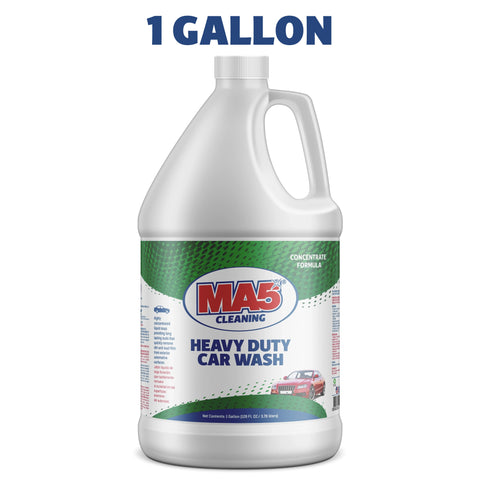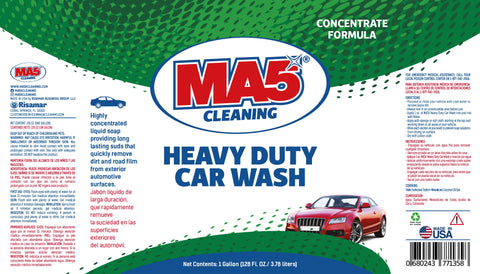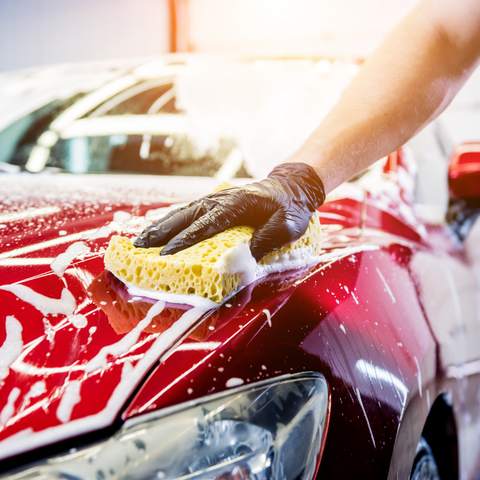 MA5X®
Heavy-Duty Car Wash Concentrate
Our Heavy-Duty Car Wash Concentrate is a long-lasting liquid soap that quickly removes even the toughest dirt without harsh chemicals. Its clean rinse formula leaves no spots or streaks, and is safe for all types of automotive finishes, including transparent coatings. Get a sparkling clean car with ease. Try it now!
Instructions:

Use in a not hot car, preferably in the shade.
Rinse the car with cold water to remove any impurities.
Always test in a discreet area before using.
Apply 1 Oz MA5X

® 

Heavy Duty Car Wash Concentrate and mix with water.
Apply evenly with a sponge or soft cloth, starting from the top to the bottom of the vehicle.
Rinse each section of the car, to prevent the soap from drying out in your vehicle
Then dry it immediately with a soft dry cloth or chamois.

Contains:
Water, Prestilone, fungozor, Sodium, Colorant.

Product Documentation: View The Safety Data Sheet
Size:
Pickup and delivery options:
Pickup in Store
Delivery from Store