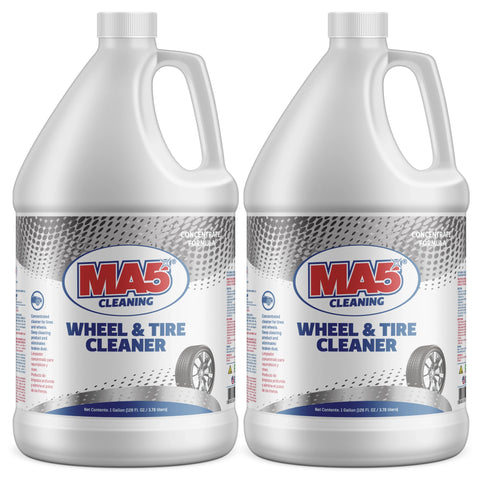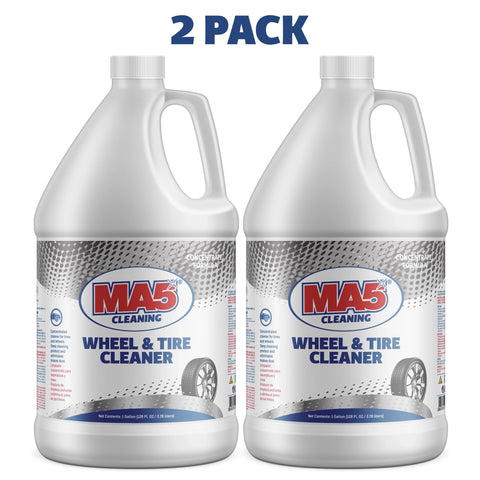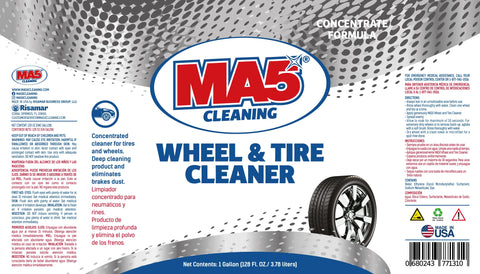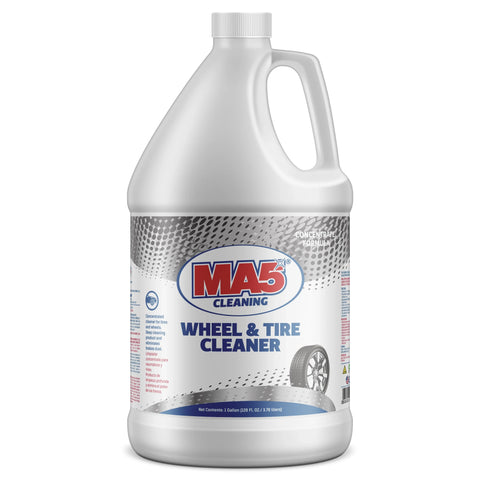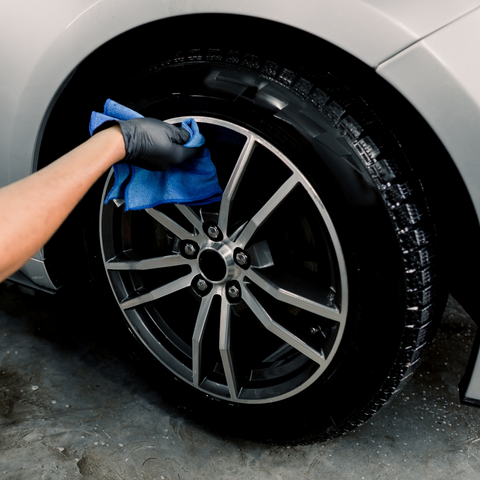 MA5X®
Wheel & Tire Cleaner Concentrate | 1 Gallon | Pack of 2
Retain the allure of your car wheels and tires with the MA5X®  Wheel and Tire Cleaner Concentrate. This concentrated formula targets grease, road dirt, and brake dust, delivering a deep clean that resists even the most persistent grime. Plus, its frothy action and concentrated agents help the formula spread into difficult-to-reach corners and crevices. Make your vehicle shine with the power of MA5X®, safely restoring your tires and wheels to their original glory.
Instructions:

Always test in a discreet area before using.
Rinse the wheel with water.
Clean one wheel at a time.
Apply generously MA5X
® 
Wheel & Tire Cleaner.
Disperse the product evenly.
Allow to dry for a maximum of 30 seconds.
For extreme uses, use a soft brush and rinse with water.
Dry with a microfiber towel, for a natural shine.
Contains:
Water, Glycol Ethylene, Surfactant, Sodium Metasilicate, Colorant.

Product Documentation: View The Safety Data Sheet
Size:
Pickup and delivery options:
Pickup in Store
Delivery from Store