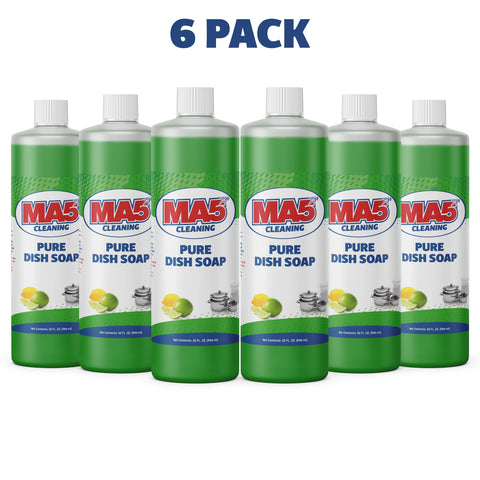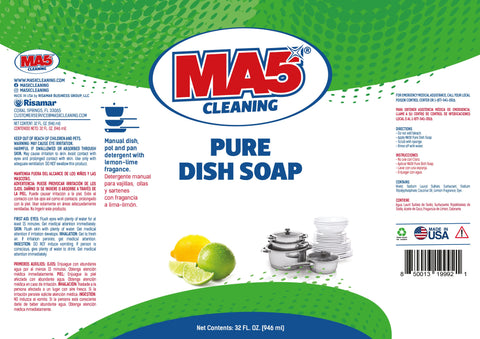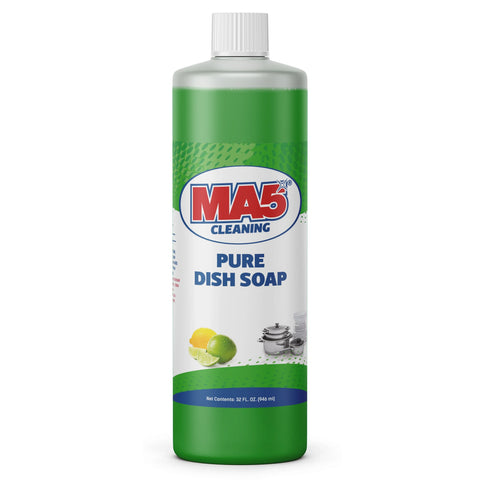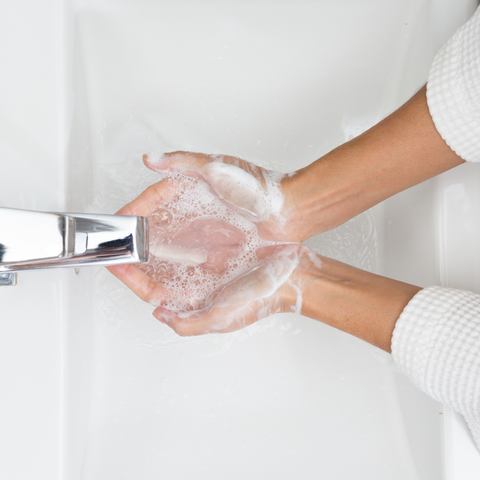 MA5X®
Pure Dish Soap | 32 oz | Pack of 6
Clean your kitchenware with ease using Pure Dish Soap! This powerful manual detergent comes in a 32oz bottle and provides a thorough clean for a germ-free kitchen. Enjoy the pleasant smell and sparkling results of a job well done. Pure Dish Soap - for sparkling cleanliness!
Instructions:

Do not use with bleach
Apply MA5X

® 

Pure Dish Soap with a sponge to the utensil that you want to wash
Rinse with water.
Contains:
Water, Sodium Lauryl Sulfate, Surfactant, Sodium Tripolyphosphate, Coconut Oil Dye, Lemon Fragance.
Product Documentation: View The Safety Data Sheet
Size:
Pickup and delivery options:
Pickup in Store
Delivery from Store