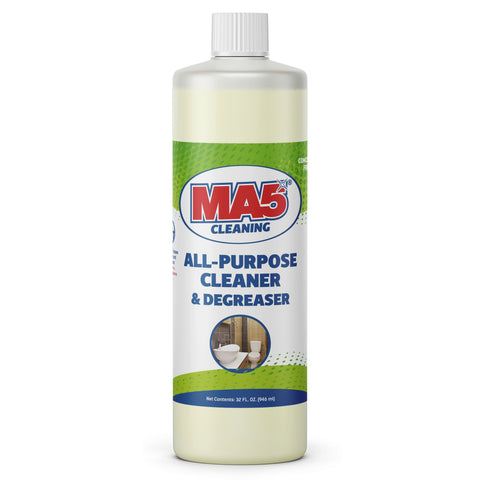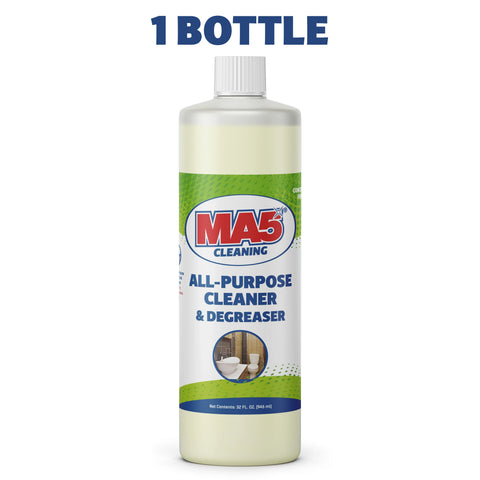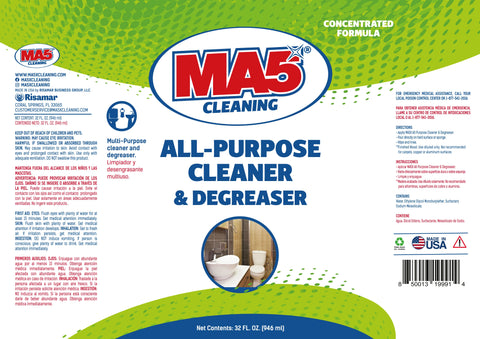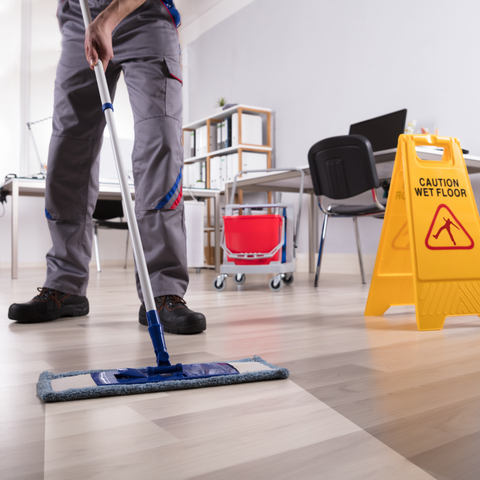 MA5X®
All Purpose Cleaner & Degreaser | 32 oz
Enjoy quick and easy cleaning with our All Purpose Cleaner & Degreaser! This powerful 32oz solution is the perfect size for smaller jobs and home use, effectively removing dirt and grease from porcelain, stainless steel, tiles, and painted walls. For sparkling surfaces without the effort, trust All Purpose Cleaner & Degreaser!
Instructions:
Pour directly on hard surface or on sponge.
Clean and rinse.
For finished wood: use diluted only. Not recommended for carpets, copper or aluminum surfaces.

Contains:
Water, Ethylene Glycol, Surfactant, Sodium Metasilicate.

Size:
Pickup and delivery options:
Pickup in Store
Delivery from Store