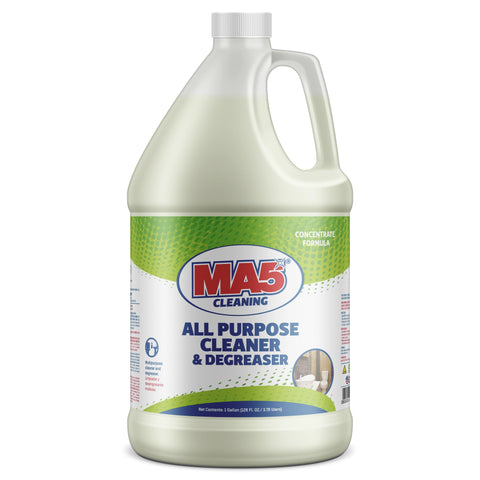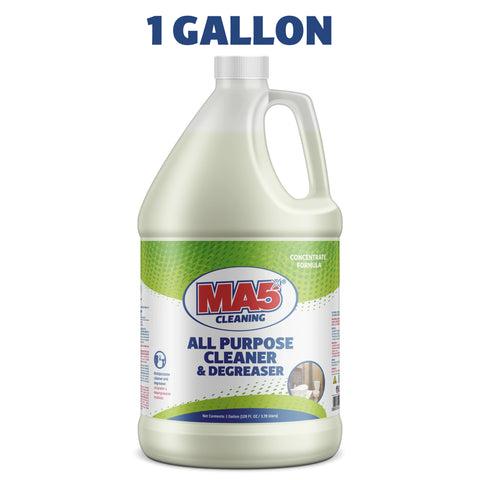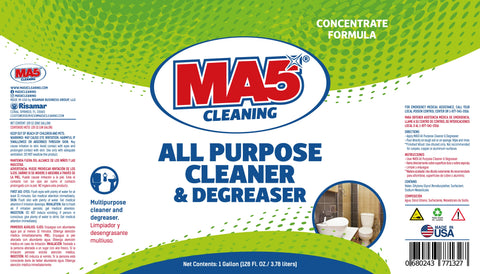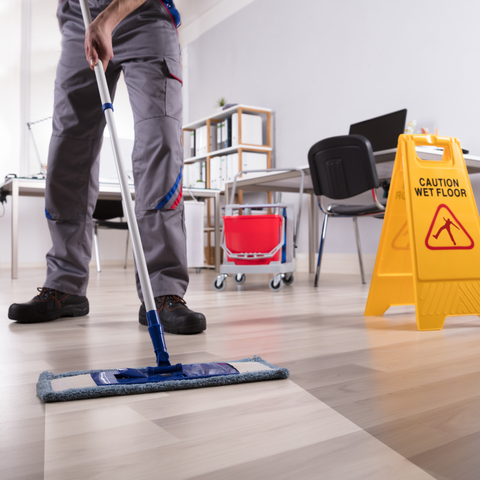 MA5X®
All Purpose Cleaner & Degreaser
MA5X® All-Purpose Cleaner & Degreaser is the ultimate solution to your cleaning troubles! Now you can easily clean and disinfect any surface effectively - including tile, porcelain, stainless steel and painted walls. Dilute up to 10 gallons for everyday use and be ready to tackle any grime or grease! Make MA5X® your go-to cleaning companion - get ready to experience a superior clean!
Instructions:
Pour directly on hard surface or on sponge.




Clean and rinse.




For finished wood: use diluted only. Not recommended for carpets, copper or aluminum surfaces.



Contains:
Water, Ethylene Glycol, Surfactant, Sodium Metasilicate.
Size:
Pickup and delivery options:
Pickup in Store
Delivery from Store