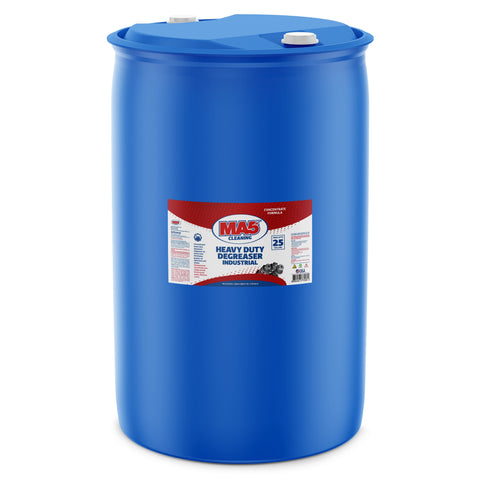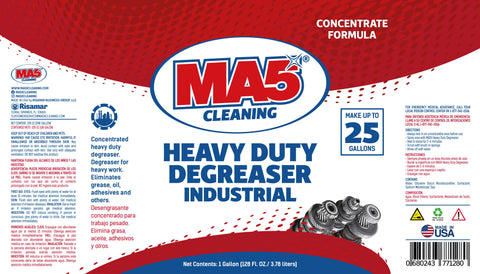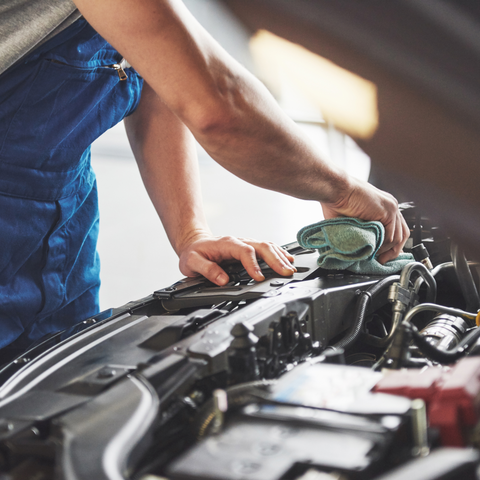 MA5x
Heavy Duty Degreaser Industrial | 55 Gallons | Drum | Only for Pickup In Store
Clean your toughest surfaces with this Heavy Duty Degreaser Industrial - 55 gallons Drum. The combination of fast-acting solvents and nano-surfactants turn it into a powerful degreaser that can break down grease, dirt, and debris with ease. Suitable for industrial applications, this drum is designed to be long-lasting and powerful.
Instructions:

Always try in a discreet area before using.
Disperse MA5X®

 

Heavy Duty Degreaser evenly with a strong bristle brush or sponge.
Wait 2-6 minutes
Brush again and then rinse.

Contains:
Water, Caustic Soda, Sodium Metasilicate Pentahydrate, Emulsifying Solvent, Prestoline, Ethylene glycol Monobutyl Ether, Colorant.
Product Documentation: View The Safety Data Sheet
Pickup and delivery options:
Pickup in Store