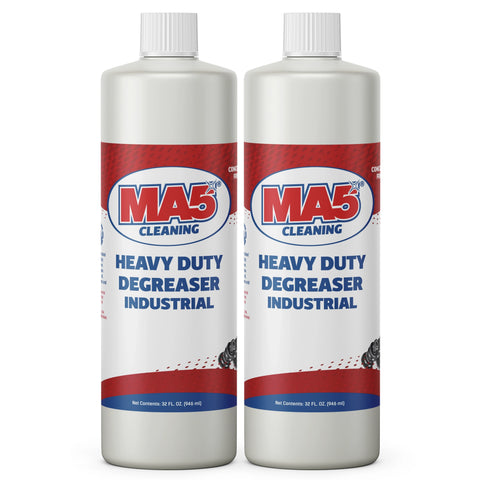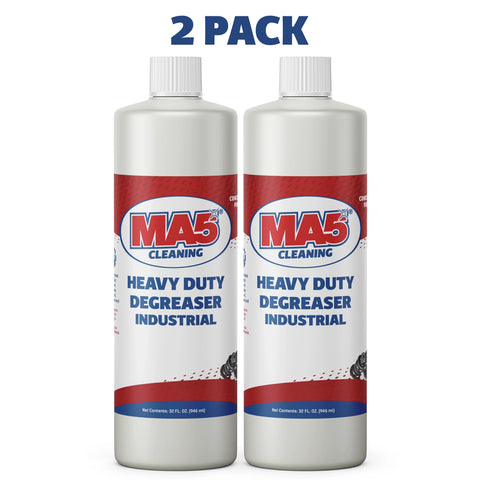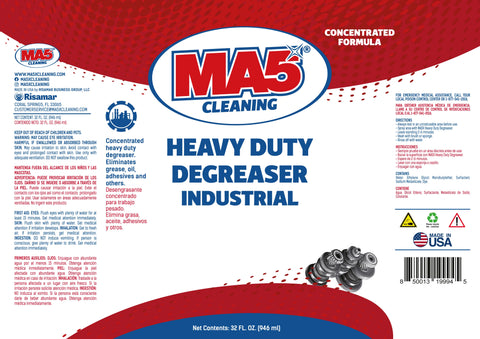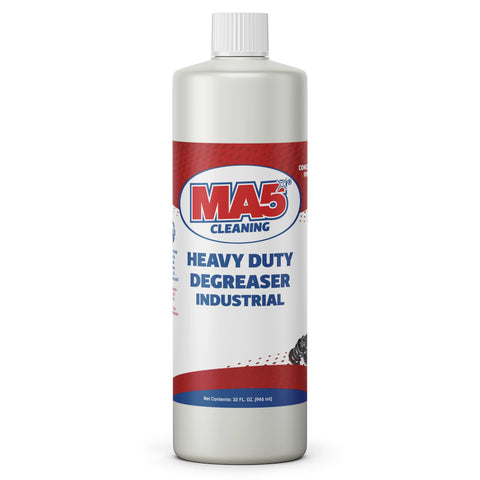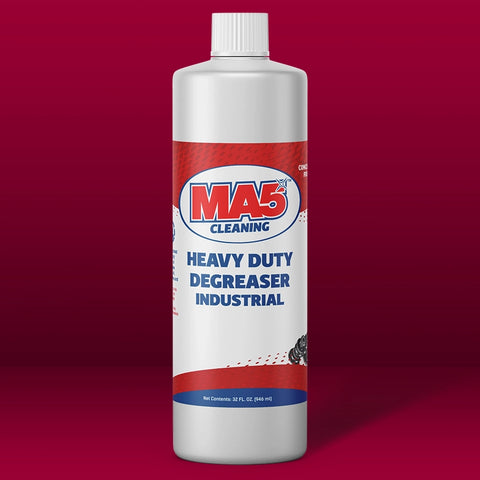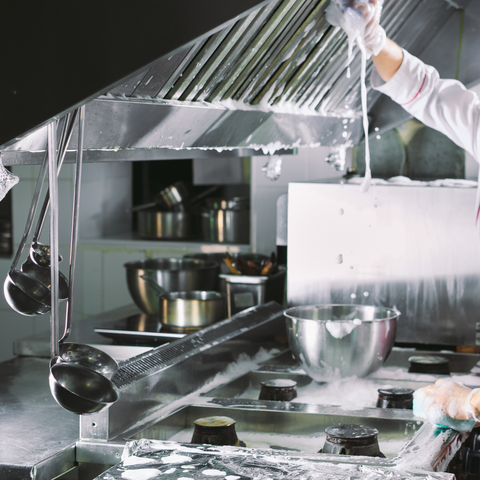 MA5X®
Heavy Duty Degreaser Industrial | 32 oz | Pack of 2
re stubborn grease and oil stains bringing you down? Try Heavy Duty Degreaser Industrial - 32oz to easily obliterate all traces of them. This powerful degreaser effectively breaks down a variety of soils, including grease, oil, adhesives and more. Get a powerful clean without putting in the extra effort!
Instructions:

Always try in a discreet area before using.
Disperse MA5X

®

Heavy Duty Degreaser evenly with a strong bristle brush or sponge.
Wait 2-6 minutes
Brush again and then rinse.

Contains:
Water, Caustic Soda, Sodium Metasilicate Pentahydrate, Emulsifying Solvent, Prestoline, Ethylene glycol Monobutyl Ether, Colorant.
Product Documentation: View The Safety Data Sheet
Size:
Pickup and delivery options:
Pickup in Store
Delivery from Store