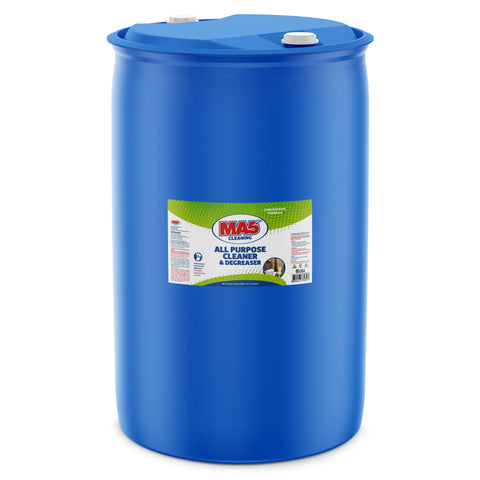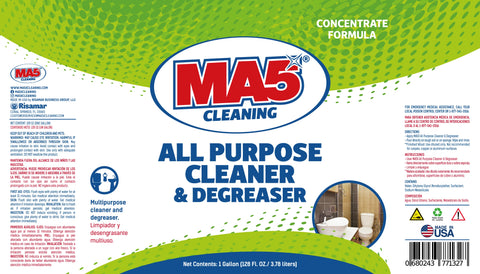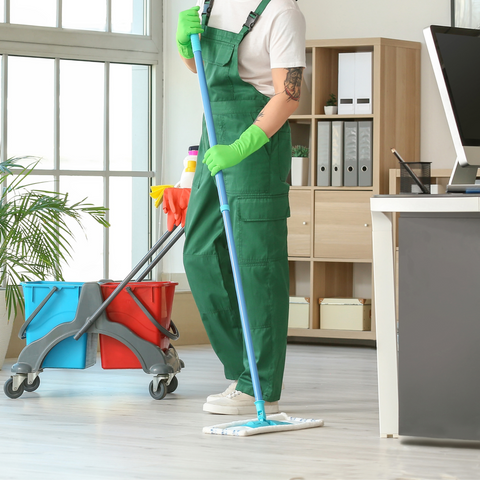 MA5X®
All Purpose Cleaner & Degreaser | 55 Gallons | Drum | Only for Pickup In Store
This All Purpose Cleaner & Degreaser will take care of all your tough, greasy messes in one swift, powerful swoop! With 55 gallons, you'll be able so effectively tackle any troubling task with confidence. Say goodbye to sticky surfaces and enjoy peace of mind with this powerful degreaser!
Instructions:
Pour directly on hard surface or on sponge.

Clean and rinse.

For finished wood: use diluted only. Not recommended for carpets, copper or aluminum surfaces.
Contains:
Water, Ethylene Glycol, Surfactant, Sodium Metasilicate.
Pickup and delivery options:
Pickup in Store