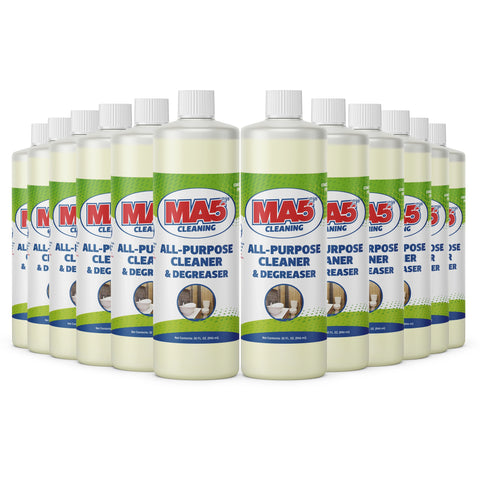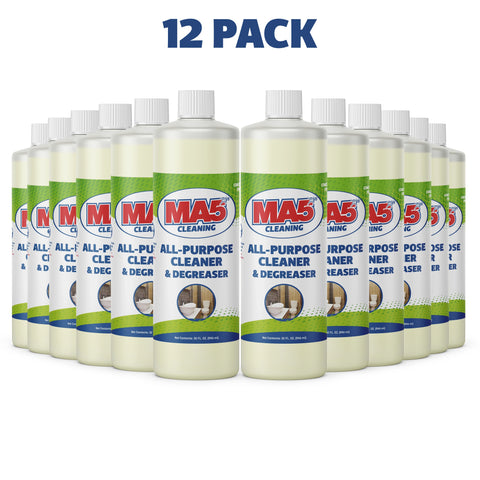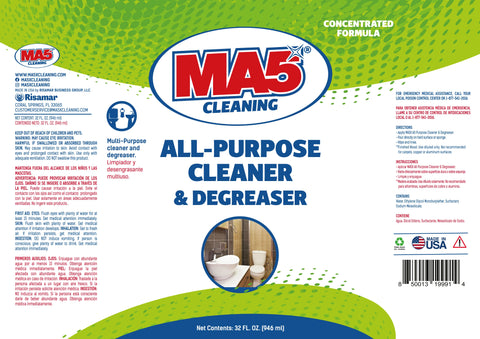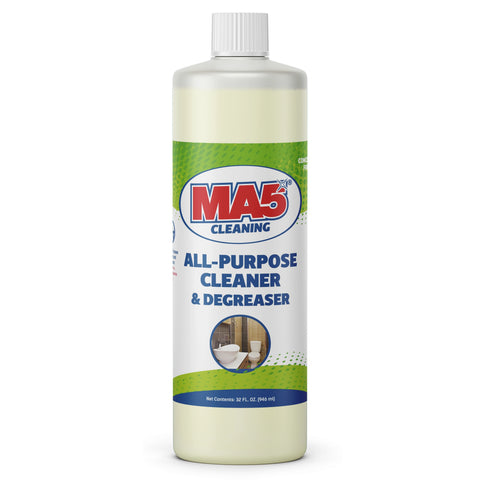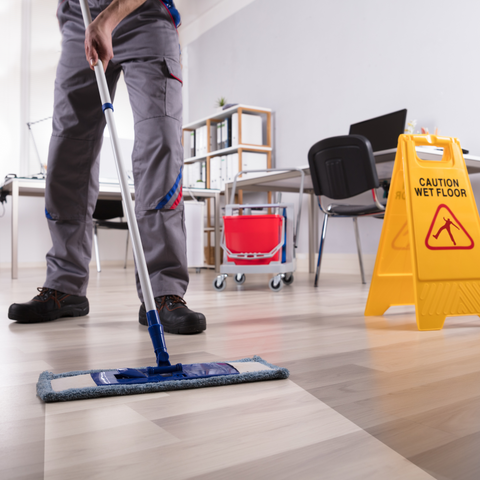 MA5X®
All Purpose Cleaner & Degreaser | 32 oz | Pack of 12
Transform your cleaning routine with this powerful all-purpose cleaner and degreaser. With 12 bottles of 32 ounces each, you'll have plenty of product to tackle the toughest of grease and grime. Ready to use and free of hazardous chemicals, it's the perfect tool to help keep your home clean and safe. Clean smarter and better with this all-purpose cleaner!
Instructions:
Pour directly on hard surface or on sponge.
Clean and rinse.
For finished wood: use diluted only. Not recommended for carpets, copper or aluminum surfaces.

Contains:
Water, Ethylene Glycol, Surfactant, Sodium Metasilicate.
Size:
Pickup and delivery options:
Pickup in Store
Delivery from Store